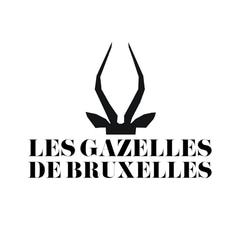 Sportbuddy
Exercising together is so much more fun than alone! "CoNnect sports buddy" gives Brussels residents the opportunity to exercise together in pairs. A buddy who runs, walks or cycles with you, that keeps you going longer, doesn't it? Working out with a buddy is sociable and you actually exercise more often and better. Moreover, you discover together different sports and meet new people in Brussels. By forming sports buddies with people from different backgrounds, we build a solidarity-based Brussels together.
Would you like to become a sports buddy of a new Brusselian ? Sign up via CoNnect Brussels!
More info? Contact Marie
Step by step – Out and about together
The 'Step by Step - Out and about together' project takes people living in poverty in Brussels out and about in their city. In this way, they can exercise, get to know another neighbourhood and meet people.
By organising walks aimed at women and single-parent families, we can bring these groups out of their social isolation and introduce them to the sports, exercise and culture on offer. To remove as many barriers as possible, we also provide walking shoes and clothing for the participants.
Athletics for Good
'Athletics for Good' organises athletics activities intended for young asylum seekers in Flanders. We empower young asylum seekers by organising athletics initiations in the shelters. We offer support to six local shelters and train volunteers and trainers. Young asylum seekers can also actively participate as volunteers or trainers to support local training sessions.
By participating in events (Memorial Van Damme, local competitions, etc.) we increase the visibility of this project. By coaching local sports clubs one-on-one, we increase their knowledge about young asylum seekers, as well as the flow of asylum seekers to the regular associative sector.
More info? Contact Wim
Health
At Les Gazelles, we not only attach importance to sufficient exercise. An appropriate diet is also necessary for all those who participate in sports. As an organisation, we promote a healthy lifestyle to all our runners. After each training session, we therefore provide free drinking water and a healthy snack.
To strengthen this aspect of our operation, we entered into a partnership with the Local Health Consultation Office (LOGO Brussels). Les Gazelles bets on a sustained commitment to healthy eating. Read more about it in our commitment statement.